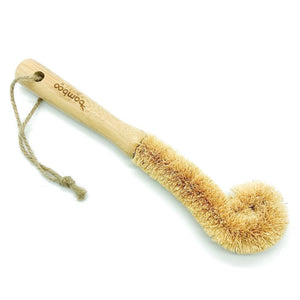 Bamboo Handled Dish Brush with Coconut Fiber Bristles.
This Bamboo Handle helps you reach into your wide mouthed glasses, cups, water bottles, etc. This brush has also been known to clean dishes beautifully! Some would say it's multi-talented! With it's coconut fiber bristles, no food or drink residue will stand a chance. 
Best part? This brush is completely compostable at the end of it's life!